24

Feb 16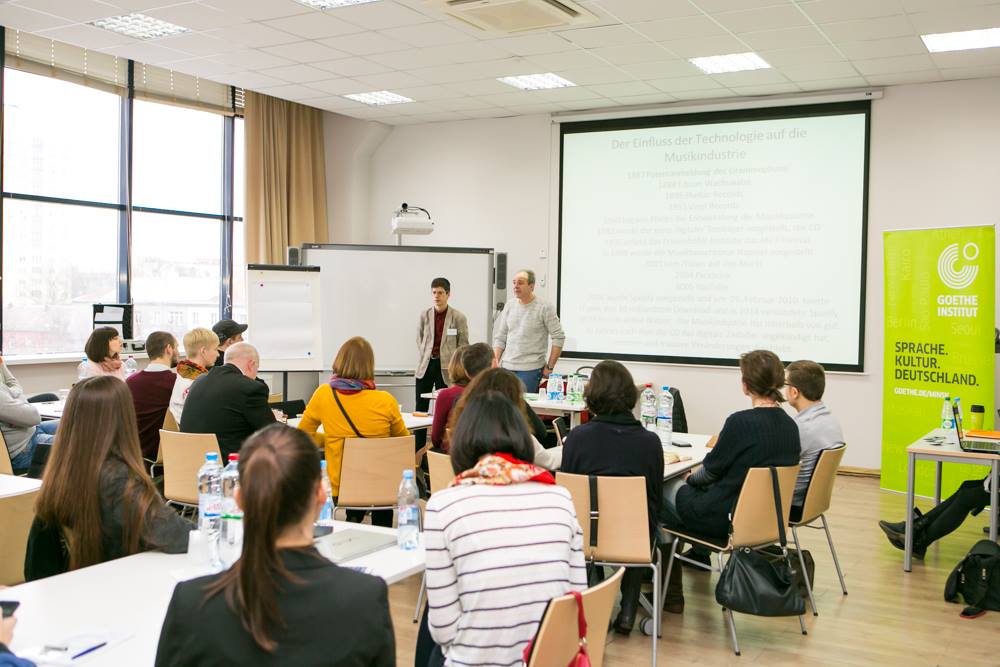 Feb 24th, 2016 Last week the IMMF made its first steps in Belarus. Volker May, IMMF Chair as well as music manager and booker with over 30 years of experience in the business, and Daria Wabnitz, IMMF Project Manager and singer of the self-managed band THE JOOLES, held a one-day seminar for Belarussian musicians, managers and bookers at Pop-Akademie 2016, a project of the Goethe Institut in Minsk. Under the title "Artist Management" they focussed on following topics: The Artist's Brand, Professional Networks, Crowdfunding, Public Funding, Showcases and Conferences. The IMMF also got to know more about the Belarussian culture and made new contacts and friends to further integrate this unique and diverse market into our international network of professionals.
All Photos © Goethe-Institut Minsk
Full picture gallery here.
Share it: